Many online games are getting viral nowadays. One of the games that are going viral in 2020 is wordle, as its name indicates it is a simple word game. But many of us don't know how to play Wordle. So in this blog, we are going to see how to play a Wordle and some other details about this trending word game
Table of Contents
What is Wordle?
It is a simple word game in which 5 letter word is getting released every day. Players have to guess that five letters to form a word and for this, they have 6 attempts. If the player successfully found the word within the 6 attempts Then they win the game. So if a player wins This game two times in a row or more their streak will get automatically increase. But if they lose it means the automatic streak will get broken and they have to start from scratch.
How to play Wordle?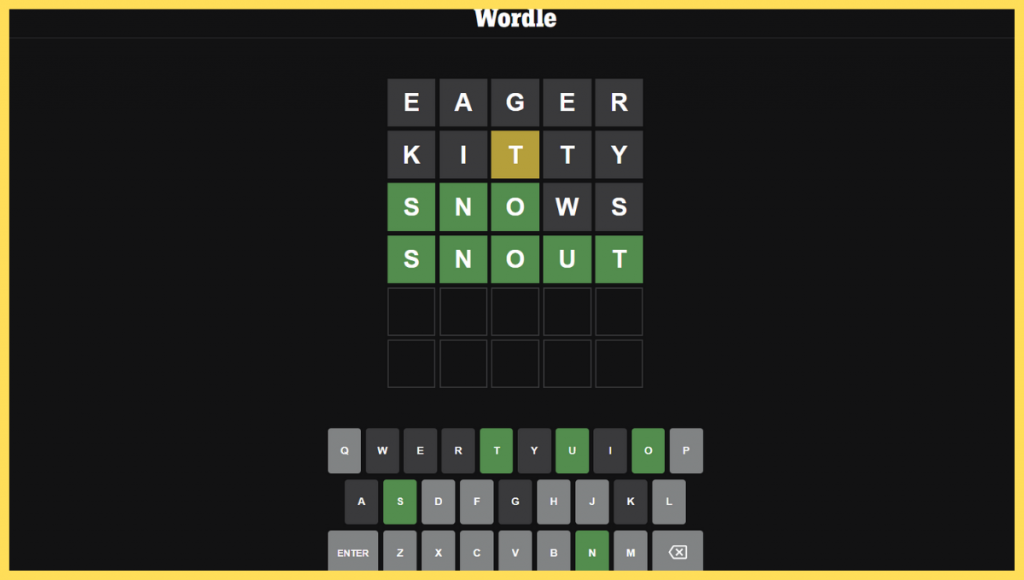 Wordle is an online game so you have to access their webpage to play this game. Every day five letter words will we are available on their webpage and the users have 6 attempts to guess the word of the day.
It assists the users with the color tiles, let's see about it in detail
Green color tile means, the letter is correct and it is in the right place
Yellow color tile means, the letter is correct but it is in the wrong place in the world
Grey color tile means, that letter is not in Today's word
So after you completed the word you have to click on the submit button. If the word is correct means all the tiles will turn green. Similarly, if the choice of the letter is in the wrong place or not in the word means you can see the respective tile color.
Why Wordle is so popular?
It is a brain teaser game so so it will push you to play this game every day. Because every day you got a new letter to guess and playing this game maybe become your daily habit. because in January only 3 lakh people for playing this game but this month the players count is increased to 2 million. This is an online game so players have to access the webpage to play this and many of the players keep this tab open to play again
Who can play Wordle?
It is a simple word guessing game so people of any age can play this game. Most importantly this game was free to play. So if you want to improve your vocabulary for logical thinking skills, then try this game. It is a kind of fun game show so kids can also play to learn new interesting words
Who invented the Wordle game?
This game was developed by Josh Wardle, a former employee of Reddit. He created this game in 2013 as a prototype but he didn't continue it. But in this pandemic situation, he again started to build this game. His family and friends start to love playing this game so he makes this public. It becomes so popular than expected. In February 2020, Josh sold Wordle to New York Times and he is happy about it. He shared this news as a tweet on his official Twitter page.
Unlike other New York Time games, Wordle is free to play for new as well as existing users.
Conclusion
If you want to tease your brain with some interesting task means try this game. You can play this for free and It will be fun. It is just a game so don't get involved and in it too much. If you like this post then share it with your friends and family. Follow Publish Square for more blogs like this