Did you know about free email providers in this Digital World? Many of us will answer this question easily because all of us are using Gmail in our day to day life. But other than Gmail there are many free email providers. In this blog, we are going to see the top free email providers in 2022
Table of Contents:
Gmail
It comes under the webmail type of email. Gmail is a regular inbox and anyone with a normal Google account can access it easily. It is built into google suite, so you can use a group of free apps like google hangouts, google meet, google calendar etc along with Gmail
Features of Gmail:
The commination features in Gmail are not like a normal email, so it is easy to use
With a single Gmail or Google account, users can use all google products like youtube, google drive. So it is all one email
It offers 15 GB of free storage, so users can store their documents safely
Gmail offers an option to add filters to separate your emails
It allows us to un send the email
Gmail has a text suggestion feature, so users can write emails faster
Pricing:
Personal use: Free
Business Use: Visit
Visit Gmail to know more about their service
AOL
It is also a type of webmail and it is best for anyone who loves to do communications via email. AOL has some unique features and filters, so users can customize it quickly
Features of AOL:
This email provider gives unlimited storage for free, so users can use it effectively
Easy importing of email contacts, so users don't have to create an email list from scratch
It offers a free spell checker, so user can write their emails without errors
Option to send text messages and instant messages from separate inbox window
Pricing:
Visit AOL to know more about their service
Outlook
It is a type of email client service and Outlook is a product of Microsoft. Like Gmail, Outlook also has many free apps and filters. Outlook also provides integration with many other apps
Features of Outlook:
Outlook supports add-ins, so users can use this easily
Easy access to many other Microsoft products
Excellent search and spam filters, so easy customization
Outlook offers 15 GB free storage
Pricing:
Visit Outlook to know more about their service
Yahoo Mail
It is a webmail type email and it is suitable for users who send and receives attachments via email. Users can easily find the photos and documents in the inbox sidebar, so users can access all attachments from one place.
Features of Yahoo Mail:
Seamless connection with Yahoo Mail, so users can easily get meeting reminders without fail
Easily customizable background themes, so it is visually appealing
Instant notifications on new messages, so users never miss any mails
Security features to keep accounts and files safe
Pricing:
Visit Yahoo Mail to know more about their service
iCloud Mail
It is best for people who use Mac and want everything to get organised in one single place. This email account comes with 5 GB of free storage, so you can use it to sync your devices
Features of iCloud Mail:
Just Single click Unsubscribe feature, so users can easily avoid unwanted emails
5 GB free storage
Ability to add VIP label for certain senders, so users get important mails and messages automatically without filters
Customized Search functionality, so users can easily search within emails
Pricing:
Visit iCloud Mail to know more about their service
Yandex Mail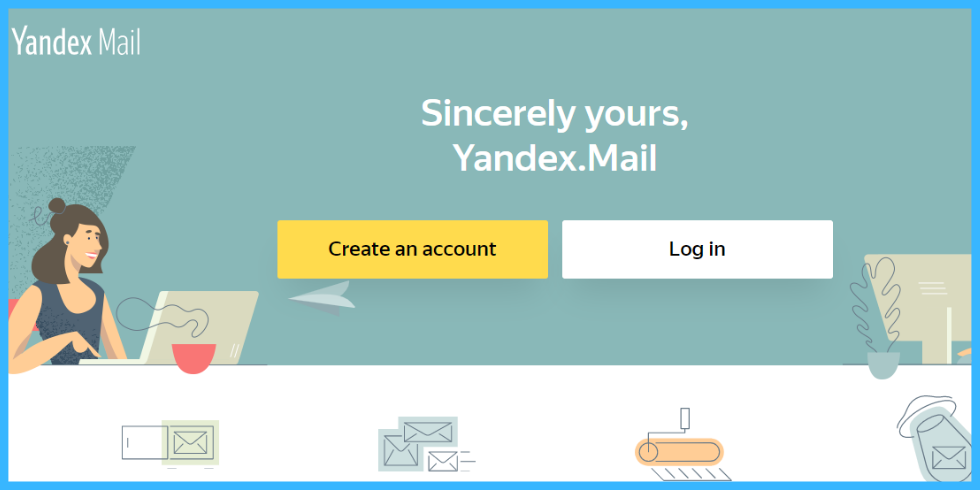 The Yandex company offers a global email tool. So users can sign up for a free account with the tool and easily add it to their Facebook, Twitter, or Gmail accounts, so they will maintain a personalized inbox
Features of Yandex:
Automatic reminders for un replied emails, so users never miss important mails
Free 10 GB storage
Yandex offers a free inbuilt translator
Pricing:
Visit Yandex Mail to know more about their service
Conclusion:
Emails are one of the best ways of communication in this Digital World. The free email providers give users access to storage spaces and some effective features like error checking, translation etc. So users can do the email communication more effectively. In this blog, we shared the top 6 free email providers. Hope you find this blog post helpful. Follow PublishSquare to read more blogs like this.
Quick Links
---
Further Readings