Did you want to monitor your children's mobile activity for your employee's business-related mobile activities? then this blog will be helpful for you. Because in this blog we are going to see the top phone monitoring apps to monitor phone activities. You can use it for yourself to monitor your mobile activities. Let's continue our blog
Table of Contents
Top Phone Monitoring Apps
iKeyMonitor
It is one of the best phone monitoring apps in the market and it is suitable for Windows, IOS, and Android phones. iKeyMonitor monitors your phone activities like websites you are visiting, social media pages, text messages, GPS location, and more.
Features of ikeymonitor
It has built-in recorder, so it automatically records call logs and calls
iKeyMonitor will screenshot the phone activities, so you can view it as a slideshow
Alert feature is also available so whenever the word is mentioned you will get the alert in email
You can also set screen time limit for certain allowed apps
Visit iKeyMonitor, to know their feature updates
Pricing
Free basic family plan with Limited features but you can buy addons for more premium features
$9.99 Business plan with all family pack features and add on features
MSpy
It is one of the best phone monitoring apps for Android. With MSpy you can easily monitor your children's phone activity including text messages call history etc
Features of MSpy
Parents can monitor children's web activity, game activity, call locks, call records, social media activities easily
It updates the phone activities for every 5 minutes
MSpy is available for both Android and IOS mobiles
This is one of the Global phone monitoring app so you can use it in any country
You can easily monitor iOS phones without jailbreaking it
Visit MSpy, to know their feature updates
Pricing
You have to request your free demo, to know there pricing details of MSpy
FlexiSpy
It is monitoring software for both mobile devices and pc. Flexispy has a product specially made for business activity monitoring than Parental Control. So if you are an employer, this FlexiSpy will be more helpful for you to monitor your employee
Features of FlexiSpy
It has more than 150 features, so it makes your monitoring work easy
FlexiSpy is completely hidden ones you installed it on mobile devices. so without any interruption you can record all the activities
It has one special monitoring feature, that is you can intercept mobile calls using FlexiSpy
All the track data can be deleted after 90 days, but it has a download option. so you can download the data for future reference
Visit FlexiSpy, to know their latest feature updates
Pricing
It has different pricing plans for different platforms like Android, iPhone, IPad, computers, and portals. here I am giving a pricing plan for Android phones for Parental Control, if you want to check the pricing for other devices please visit their pricing page.
$29.95 Lite Plan
$68 Premium Plan
$199 Extreme Plan
SpyEra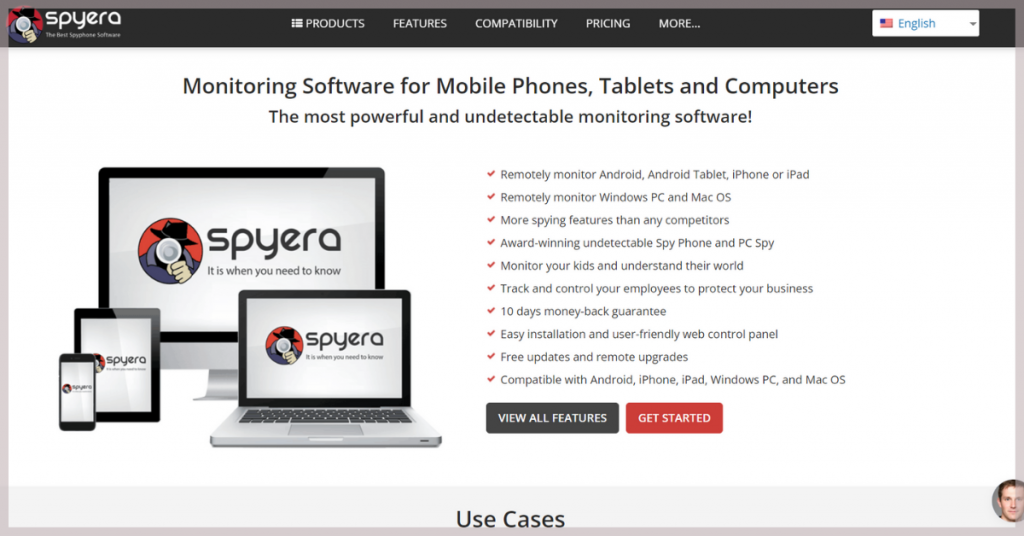 If you want to hide the tracking activity then try SpyEra. Because it is cloud-based software, shows all the activities or synced in the cloud without host phones.
Features of SpyEra
This software works well with IOS and Andriod devices
It has tools for PC Monitoring as well
Control Panel is very user friendly, so you can easily access it
It uses KeyLogger to capture all the entries
Visit SpyEra, to get their feature updates
Pricing
It has both Monthly and Annual billing plans. Let's see the pricing details
$89/month Smart Phone Plan
$69/month Tablet Plan
$49/month Computer Plan
$479/month All in One Plan
XNSPY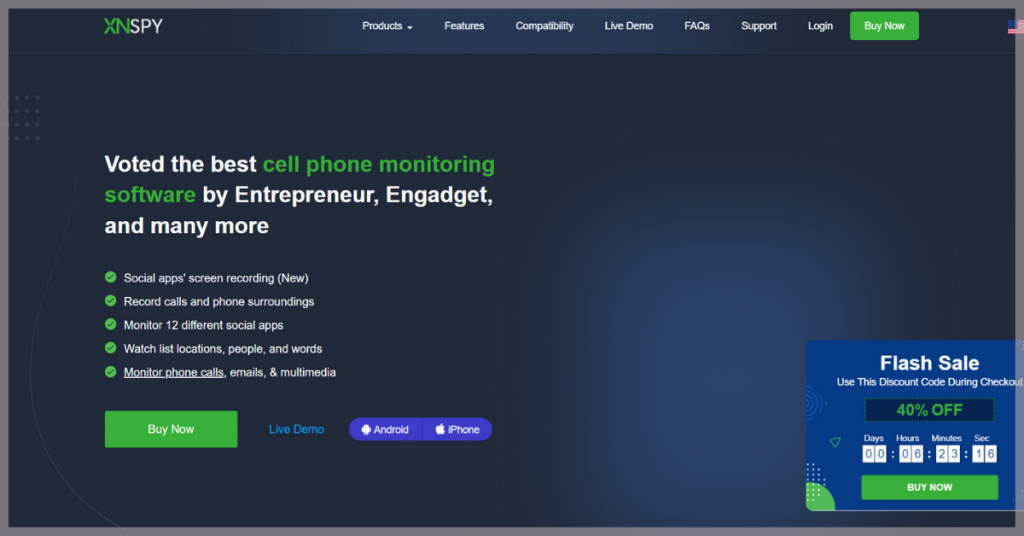 This app has many simple yet powerful features, so it is one of the best phone monitoring apps. It has options to monitor GPS locations, web activity, and more
Features of XNSPY
It has screen recorder product, so the activities can be recorded
Quick summaries and reports are frequently available for download
It has special analytics options, so you can monitor and view all activities
Visit XNSPY, to know the latest feature updates
Pricing
It has Quarterly, Monthly, and Yearly billing options and with the yearly billing option you can save up to 40%
$4.99/month XNSPY Basic Edition
$7.49/month XNSPY Premium Edition
Conclusion
In this, we have seen Best Phone Monitorig Apps in Detail. These apps are best to monitor all the basic and advanced mobile activities. So try these apps to monitor mobile activities, these also have free plans and demos. Hope you like this and follow Publish Square for more blogs like this.
Quick Summary
Further Reading