What is CRM Software?
Customer Relationship Software helps businesses to manage effective relationships with customers. It benefits in increasing sales and profits
In this post, we are going to see the Top 20 best CRM software for growing your business. But before that let's see some benefits of CRM software
Benefits of CRM software:
Track and Manage Customer Interactions in a single system
Manage customer data like contact, purchase details easily
Automation of repetitive tasks
Active Campaign is a customer experience automation platform. It allows access to 500+ pre-built automation for all businesses.
It is a combination of email marketing, marketing automation and CRM. So it provides personalization across social, email, text and chat.
Features of Active Campaign:
Automation Platform helps easy customer interaction
Easily track buyer preferences
Customized for the targeted audience
one to one personal experience for each customer
Use data from the Customer lifecycle for marketing
Rating: 4.6/5
Pricing: Starts at $9/month
Hubspot Sales is an easy to use Sales CRM. It includes sales engagement tools, CPQ functionality and sales analytics.
It is the best CRM software for growing teams.
Features of HubSpot Sales
Firstly, it has Sales force automation and marketing automation
Secondly, it provides effective customer support
Next important feature is all reporting and analytics data easily under single dashboard
Rating: 4.3/5
Pricing: Free plan $0/month for 1 user
Salesforce CRM suits well for all business sizes and it supports nearly 16 languages. It offers good workflow automation but it fas only paid versions.
Features of Salesforce CRM Software:
Firstly, it provides best lead and Contact Management
It offers more workflow and automation
Easy management of customer reports under single dashboard
It has mobile application so use can use it anytime anywhere
Rating: 4.2/5
Pricing: Monthly plan starts from $25/month
LACRM is one of the simple built CRM so it is best for small businesses. It is a simple web app from where can a business maintain their contacts, calendars and all
The best part of LACRM is its design, so a non-techy person also can use this web app.
Features Of LACRM:
No training or tour guide, so starting this CRM is very easy
All features in a single low price, so cost efficient
Free Customer Service, so we can get support whenever we want for free
Live FAQ with webinars
Rating: 4.9/5
Pricing: Low Single Price $15/user/month
monday.com is an open platform where anyone can create tools for what they want. This tool supports 14 languages.
This is an easy to use and visual interface platform
Features of monday.com CRM
Full drag and drop operation, so building tools will be easy
Provides a collaborative space for your team, so they will stay aligh and effective
14 days free trail, no need to provide credit card details
Rating: 4.7/5
Pricing: Basic plan starts at $8/month
Pipeliner CRM is an exceptional user engagement software. It has a sales friendly interface.
Uniform navigation and visual approach make the user learn the system quickly. So it drives high adoption rates and faster ROI
Pipeliner has a powerful reporting engine within the product. So reports are generated from any area within the system
Features of Pipeliner CRM:
Sales force automation
It doesnot require full time admin
Easy to use with drag and drop, in-line editing etc.,
Rating: 4.7/5
Pricing: Starter pack is $25/user/month
Freshsales CRM is a sales force automation that is very useful for the sales team.
The sales process is fully automated, so the sales team can do their work very effectively
All in one solution for marketing and sales teams thus helps to automate email campaigns and find sales opportunities etc
Features Of Freshsales CRM Software:
It provides efficient tools for sales therefore making leads and sales are easy
Best Solution for marketing teams
One solution for all business sales needs
Rating: 4.6/5
Price: Free plan $0/month
Flowlu is one of the CRM software with the free basic plan. It is very efficient for business management.
Features of Flowlu:
Easy to understand platform, so managing data will be effective
Workspace helps to create tasks and automate it
Rating: 4.8/5
Pricing: Basic plan is free $0/month
It is an intelligent CRM, therefore it thinks and works for its users.
Data from social media, contact lists, emails are automatically updated and maintained on behalf of you.
Features of Salesflare:
Easy access from any device you use even in sidebars
Can be integrated with 400+ platforms
Very effective for small business
Rating: 4.8/5
Pricing: Plan starts @ $33/user/month, but if billed monthly cost reduced to $29/user/month
SharpSpring is a revenue growth platform. It offers behaviour-based email marketing, landing page and blog builder, SEM and more
Features of SharpSpring:
Provides intergration with hundreds of platforms
Full summary on reporting and web analytics
native or 3rd party CRM integration and universal CMS compatability
It has Agency partner plans
Rating: 4.5/5
Pricing: Sharpspring fixes price based on the number of contacts offered. For example, for $399/month 1000 contacts will be provided
Pipedrive is an easy to use sale management platform. It is the best tool for small business who aims to grow their business.
Features of Pipedrive:
User can visualize sales pipeline, so it helps to maintain the important workflow
Built-in forcasting and easy integration with other platforms
Rating: 4.3/5
Pricing: Basic plan price is $12.50/user/month which is billed annually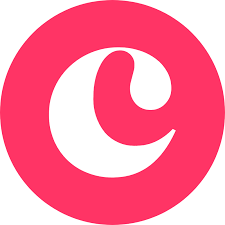 Copper is the best to use CRM software from small businesses. All repetitive tasks regarding business will be automated easily.
Copper is the best solution for those who manage more sales and leads
Features of Copper:
Emails, Customer present and past interactions are maintained under single dashboard
Followup reminders, so workflow will be maintained
It supports 7 languages
Rating: 4.5/5
Pricing: Basic plan $25/month
Solid Performers CRM is a SAAS CRM and it is capable of multiple functions.
It allows clients to create additional functions, so they make things they need to work effectively.
Features of Solid Performers CRM:
Custom Module Creation
All business management under single dashboard
Rating: 4.9/5
Pricing: Basic plan starts @ $81.5/month
Nimble is one of the leading Industry based CRM. It is best for office 365 and G Suite.
Nimble is best for both teams and individuals. Integration with inboxes and calendars so can create an excellent work experience.
Features of Nimble CRM Software:
Free trial Available
Get insights about customers and sales everywhere you work
Single price access to all features
Rating: 4.5/5
Pricing: $19/user/month
Zoho CRM is a special cloud-based CRM and integrated customer relationship platform.
They have an AI-powered assistant named Zia which provides advanced interpretation and suggestions for sales teams.
Features of Zoho CRM:
Automate routine works, so teams can focus on sales
It has ios and android app with business card scanner
High security system, so users can focus on their work
Sales team can easily track visitors of website, so more leads can be generated
Forever free upto 3 users
Rating: 4/5
Pricing: Basic Plan is free $0/month
Conclusion:
We have seen the Top 15 best CRM Software both free and paid versions that help to grow your business. Follow PublishSquare to get interesting blog posts regarding social media tips, How-Tos & Guides.