Remembering passwords is tough, especially now when everyone has multiple socials and each social has its own unique password. Instagram passwords have their way of slipping out of our heads.
One of the foolproof methods that you can follow is to have one strong and difficult password for all your accounts and guard it like a baby. But this can soon turn into a nightmare if someone cracks your password somehow.
Dashlane is one of the many applications that help you stay organized when it comes to your passwords. It effortlessly manages your passwords for you. So, now you never have to worry about forgetting your password or even remembering one.
Now, let's arrive at the problem at hand. You're here either to change your password because you've forgotten it, or you want to view it while you're logged in. In both these cases, we're here to walk you through it.
This article contains the following, select and skip to the desired read:
Also read: 500+ Instagram Usernames for Boys and Girls
How to change Instagram password?
You can change your password in the most common way by using your Gmail account or phone number.
Step 1: Select "Forgot password" in your Log in page.
Step 2: Now you'll be taken to "Trouble logging in?" page, and here click "Username"
Step 3: Choose "Send login link" and wait for a minute
Step 4: You will recieve a link from Instagram through your Email. Go to your Gmail inbox or smap and click on "Reset password"
Step 5: you will then be directed to the browser where you can enter your new password and set up
After this, you will be ready to log back into your account
This is the usual method of changing your password when you are logged out and trying to retrieve your Instagram password.
How to view your password while you're logged in?
You most probably have saved your Instagram password and also other passwords on your phone. Some of us are completely oblivious to this method of viewing passwords. And this route works only if you have them saved to your phone initially.
Go to "Settings" on your phone
Scroll down to find "Google" and select that option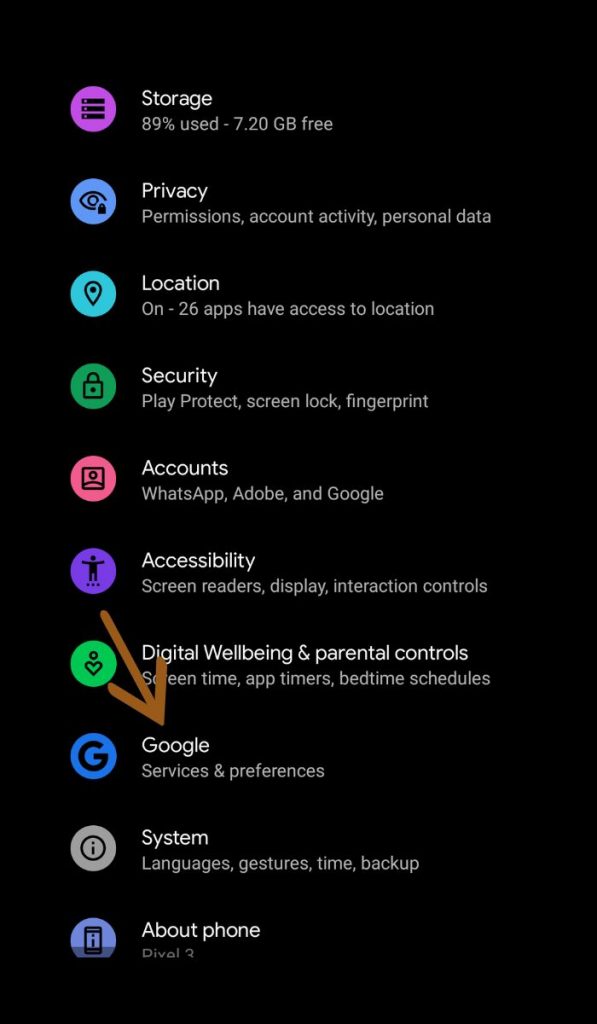 Click on "Manage your Google Account" on the next page
Then select the "Security" tab to view the "Password manager" option
Under "Security", scroll down to find "Password manager" option and click on it
Your screen will now display a list of social media accounts or website accounts of which you have saved passwords.
Select "Instagram" and your phone will ask to verify with your password or your fingerprint for security purposes.
Once you verify, it'll show you a screen similar to the one displayed below. Click on the "Show password" icon to view your password
How to change password without old password?
If you've completely forgotten your Instagram password and want to set up a new one or just want a new password created in general for your account, follow the mentioned steps below. But for this method to work you need to be logged into your Instagram account.
Open your Instagram application and go into your profile
Tap on the menu icon on the top right corner
Go to the "Settings" and tap on "Security" option
Under "Security" tab, click on "Password"
Here you can now type in your current password and change it to a new one ( that is if you remember your old password) OR you can select "reset it with Facebook" option as most users have linked their Instagram account to ther Facebook accounts
Then all you need to do is type in your new account twice oin the given boxes and you'll be done