Copying a Discord Profile Link is considered to be a little challenging, too.
You can easily paste a profile link on other sites like Instagram and Twitter, however, Discord does not offer this feature. To do this you must carefully perform this.
So in this article let us see how to copy a Discord user's profile link.
Discord is a communication tool that enables voice, video, and text chat with friends, game communities, and developers.
It is one of the most well-liked ways to communicate online with hundreds of millions of users.
Almost every common software and device, including Windows, macOS, Linux, iOS, iPad, Android, and web browsers, can be used with Discord.
How to find Discords ID?
In short, you can follow these steps:
Enable Developer Mode by going to User Settings > Advanced.
To copy your User ID, simply right-click your profile picture and choose Copy ID.
Right-click on the name of the server or channel and choose Copy ID to discover the server, channel ID.
Steps in detail:
So To copy your Discord profile ID from the desktop app, you must enable Developer Mode first.
Firstly, open Discord and login into your account.
Secondly, click on User Settings > Advanced.
Thirdly, Enable the Developer Mode. Please return to your account after enabling it so that it is green.
And Then click on your Profile or Name icon which is on the left corner next to the Home icon.
Right-click on it and choose COPY ID.
Eventually, you can copy your ID in another way also. Open your Discord account and click on your profile picture.
Click on the three dots which is next to your profile icon and choose COPY ID. You must copy your Discord ID because a profile link on Discord needs it.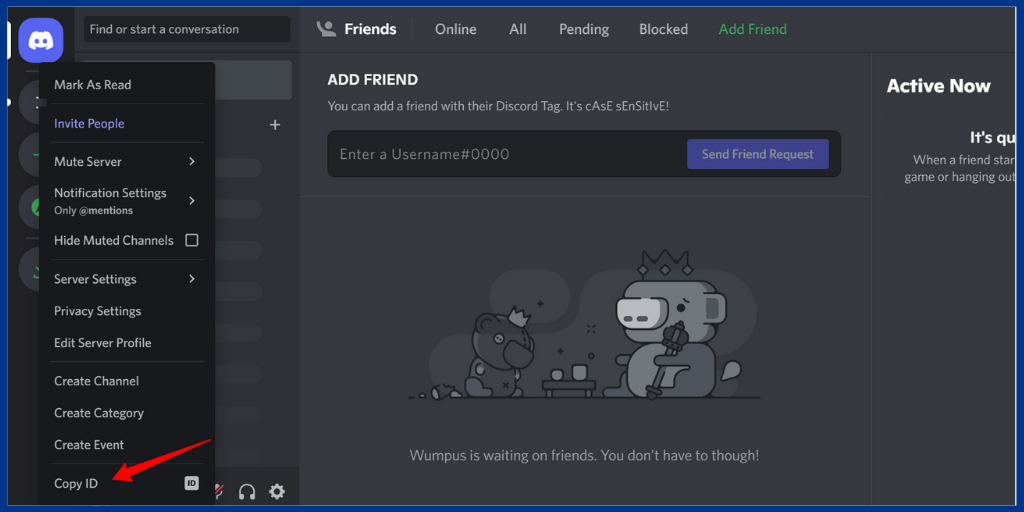 When you have done open a browser. If you're using mobile or desktop open the chrome tab on your device.
Then, type "discordapp.com/users/[your ID]" into the search box.
Your actual ID, the number which you just copied from your clipboard, should be replaced with your ID in that text.
For example -discordapp.com/users/1122244466677
Finally, your Discord profile can be accessed using that URL.
Once you're finished, copy the URL to your clipboard and share it with your friends so they may add you back.
However, they will only be able to add you as a friend using the Discord app's desktop version.
For this, they should open a browser, go to www.discord.com and click the open Discord button.
They must copy and paste the Discord profile link into a browser's Url bar.
When finished, they will be able to add you back by selecting "Send Friend Request" after viewing your profile.
Conclusion:
It's not difficult to identify your Discord profile ID, but it does require some skill with this social media site.
Let's recap again:
Go to User Settings>Enable Developer Mode.
Then click on your Profile icon or the three dots (next to your profile icon) and choose COPY ID.
Finally, open a browser and type on discord.com/users/your ID.
And you can share this link with your friends.
That's all.
If you like this blog, share it with your friends. Follow PublishSquare to get more updates on blogs like this.
Further Readings: