As a Digital Marketer or Business owner, you have to know about the free marketing tools to grow your brand or web presence, so you need to know about the 60+ free digital marketing tools available online. These tools will help you to increase your web presence, create successful social media, email marketing and more. Are you excited to learn more about these 60+ free digital marketing tools? Read further.
Table of Contents:
Social Media Tools :
Tagboard is a software platform aggregating social media content from multiple networks for end-users, brands, and marketers so users can manage all their social platforms effectively.
Pricing: We have to request a demo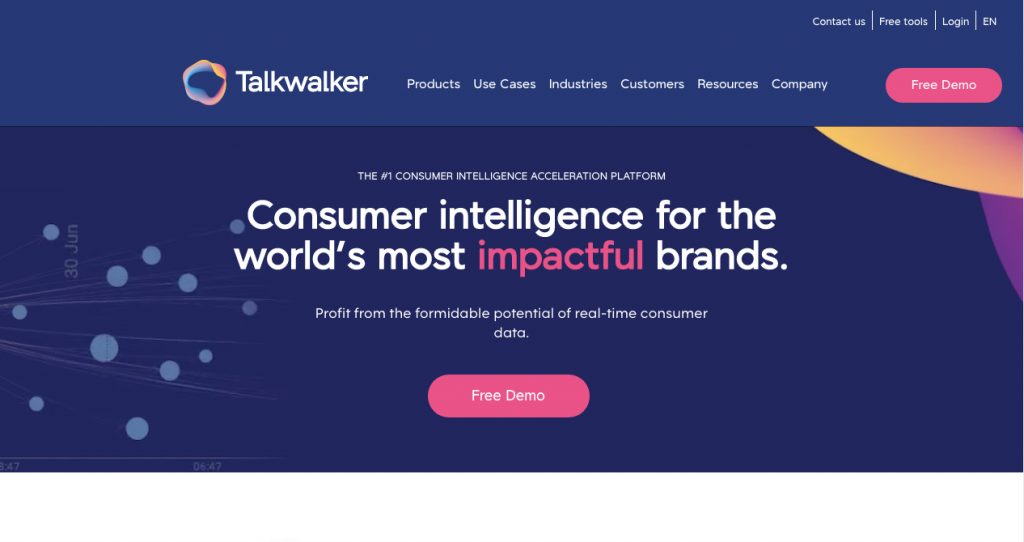 Talkwalker is one of the world's leading social data intelligence companies. Its artificial intelligence-powered technology provides actionable social media insights through real-time listening and advanced social media analytics, so users can improve their way of reaching the target audience. Talkwalker helps marketers to prove the value of their social efforts and enhances the speed and accuracy of business decision-making.
Pricing: Free Demo
Todoist is a cloud-based service, so all your tasks and notes sync automatically to any device where you use the app, so all your data is safely protected under a single cloud.
Pricing: Free
Statusbrew is a top social media management software that provides publishing, engagement, social monitoring, analytics, and team collaboration tools. So marketing team can do the social media marketing effectively
Pricing: Free Trial
Post Planner comes with a built-in post scheduling tool, so user can plan their publishing calendar effectively. Here you can choose a specific time and date to publish your content. If you have evergreen posts you want to recycle, there's even a recycle feature, which makes it a breeze to revive your best-performing pieces!
Pricing: 7 days free trial
Hootsuite is a social media management platform that covers almost every aspect of a social media manager's role. So managing user engagements and post scheduling will be easy
Pricing: Free 30-Days Trial
Sendible, a social media marketing platform, allows individuals and businesses to engage with their customers across multiple channels, so user can automate their workflow which will keep the social platform very engaging.
Pricing: Free Trial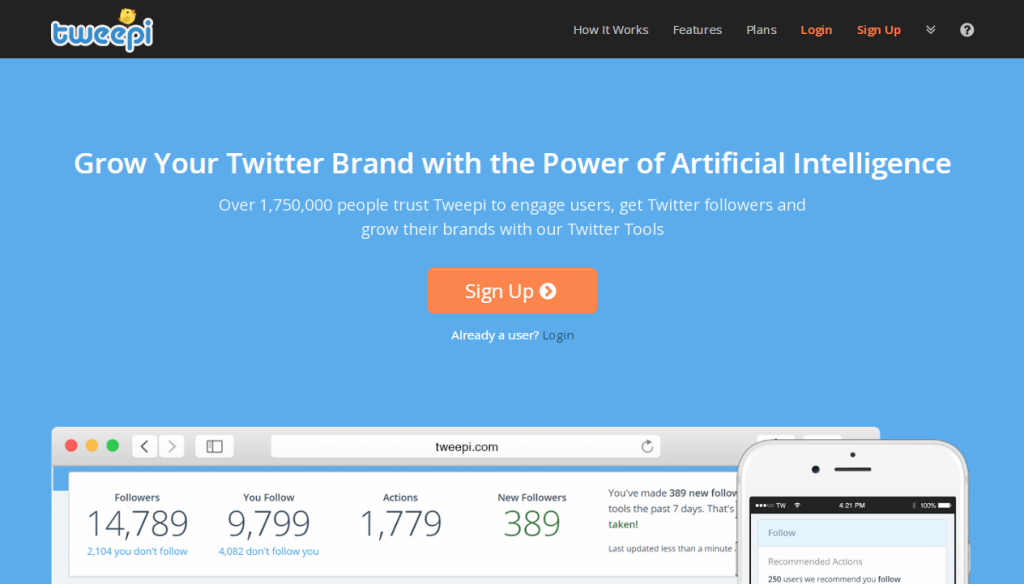 Tweepi is a social media management tool that helps you analyze and manage your Twitter followers effectively. It can extract and analyze personal data from your Twitter account so planning and reaching the target audience will become easy. You can extract details about people who follow you, those who don't follow you, and interesting people you may wish to follow on Twitter.
Pricing: Free Trial
MeetEdgar is a cloud-based social media management solution that helps users organize and publish content across multiple digital platforms so it results in high user engagement. Key features include automation, content library, image/video support, email updates, and link tracking.
Pricing: Free
Drive your marketing campaigns on social networks and your website, generating leads. Monitor your social networks and perform Social Listening, Brand Monitoring, and real-time content curation.
Grow your digital audience and get qualified leads with simple interactive content through your app, your website or social networks.
Analyse the social conversation your customers and users are having about your brand on social networks, forums, and media
Pricing: 7 days free trial
SocialFlow's technology solutions measurably improve your Brand's ability to be successful in using social platforms such as Facebook and Twitter so you can easily convert your customers into potential leads.
Pricing: We have to request a demo
Sprinklr provides a unified SaaS platform of products designed to help companies monitor and interact with customers and prospects overall digital channels so they can make their campaigns and organic reach highly efficient. The products are care, research, marketing & advertising, and sales & engagement.
Pricing: We have to request a demo
Followerwonk is a Twitter analytics tool used to find, analyze, and optimize for social growth and helps to explore and grow the user's social graph. So Twitter user engagement will increase and this is because of insights extracted from Twitter.
Pricing: Free
Oktopost enables B2B marketing teams to amplify their brand on social media and measure the real impact of social on the business, so businesses can get more potential leads from social media
Pricing: We have to request a demo
ContentCal is a content marketing planning tool that puts everything in one place. So you can make creating, scheduling, and posting an easier ride for the. Simple & Intuitive. Plan & Publish. Collaborate & Connect
Pricing: Free
BuzzSumo is a cloud-based platform that helps you discover the best engagement, content, and outreach opportunities across social and search. So users can discover new keywords, trending stories, customer questions, and content success, all while monitoring what's most important to your brand.
Pricing: 30 Days Free Trial
Google Trends is a free tool that provides data and graphs on the popularity of specific search terms used on Google and YouTube.
Pricing: Free
Buffer Publish is a social media management tool that can help you manage multiple social media accounts and schedule posts. Its superb calendar view feature adds a bird's eye view of posting plans
Pricing: Free plan with basic features
Canva is a graphic design platform, used to create social media graphics, presentations, posters, documents, and other visual content. The app includes templates for users to use so it is highly helpful for digital marketers.
Pricing: Free
AgoraPulse is a Social Media Management Platform that enables agencies, businesses, and marketers to manage all their social media messages, schedule & publish content, identify key influencers, monitor social channels, and get stunning reports – all in one easy to use dashboard so social media management is easy.
Pricing: Free Trial
Tailwind is the complete Pinterest & Instagram marketing toolkit for bloggers, eCommerce, and other businesses of all sizes. Schedule posts at the best times, create beautiful pins faster than ever, discover content, monitor conversations, amplify your reach, and measure results all with one tool.
Pricing: Free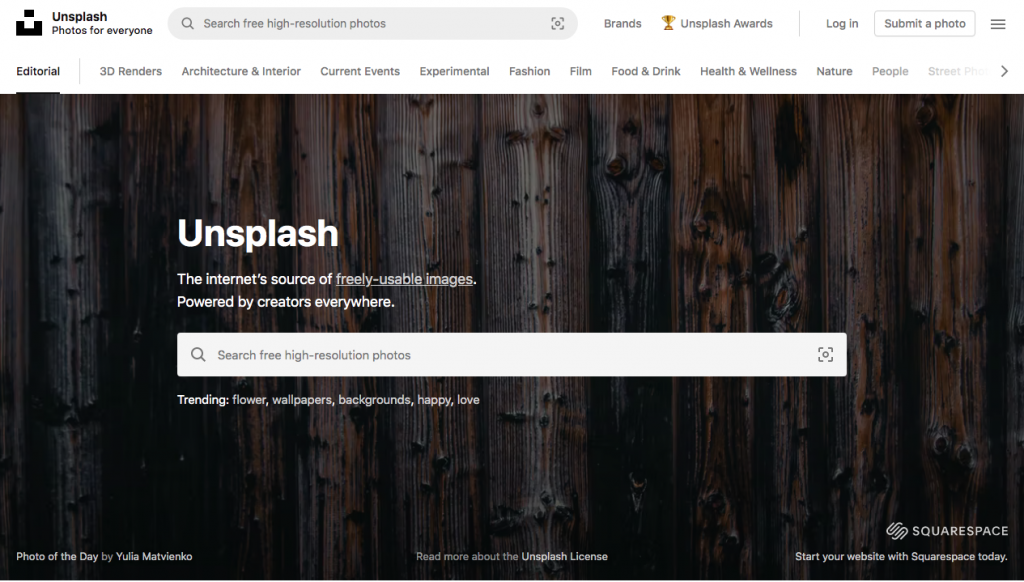 Unsplash is a website dedicated to sharing stock photography under the Unsplash license. Free stock photos & videos you can use everywhere so it is better than other free images sites. Browse millions of high-quality royalty-free stock images & copyright-free pictures.
Pricing: Free
Animoto is a free classroom tool for educators, students, and administrators. Easily create and share videos with your class, with parents, and beyond. No software downloads are required so it is better than education video sharing platforms.
Pricing: Forever free plan with standard features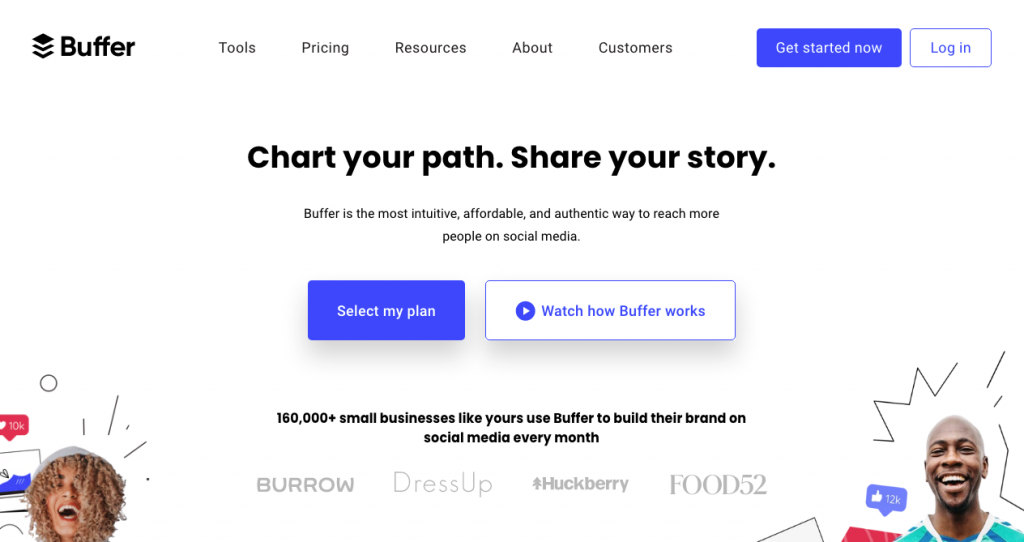 Buffer is the most intuitive and affordable social media management tool for small businesses. Schedule social content, get engagement data and insights and see all of your posts in one place and it is effective than other scheduling platforms.
Pricing: Forever free plan with basic features, so user can manage their social accounts freely.
SEO :
Ahrefs is an SEO software suite that contains tools for link building, keyword research, competitor analysis, rank tracking, and site audits. So user can easily audit their websites and it is better than other free tools.
Pricing: Free basic SEO tools
Animalz is building out tools to scale the knowledge they've accumulated from years of helping B2B SaaS blogs grow with organic traffic. So B2B can get free website audit reports and it is effective than other free sites.
Pricing: Free
Moz's Keyword Explorer neatly ties together keyword research metrics and makes complex analysis easy so we can spend less time in spreadsheets and more time generating qualified website traffic. So organic reach of the website will grow easily.
Pricing: Free Trial
MozBar is a Chrome extension that shows you the Page Authority, Domain Authority, and Spam Score for any given domain or searches engine result page (SERP) and it is highly effective because users don't have to visit a website every time. You can also conduct page analysis and get the breakdown of the types of links that appear on a given page (although MozBar is not a backlink checker)
Pricing: 30-Days Free Trial
Answer The Public to the rescue. This site collects data in a way that helps writers find blog article ideas by collecting and categorizing phrases people use in an online search so it is helpful for bloggers.
Pricing: Basic Free Plan
Bing Webmaster Tools (Bing WMT) is a free Microsoft service that allows webmasters to add their sites to the Bing crawler so they show up in the search engine. It also helps to monitor and maintain a site's presence. Bing Webmaster Tools is to the Bing search engine, what Google Search Console is to Google and it is quite easier than console.
Pricing: Free
SEOPress is a powerful WordPress SEO plugin to optimize your SEO, boost your traffic, improve social sharing, build custom HTML and XML Sitemaps, create optimized breadcrumbs, add schemas / Google Structured data types, manage 301 redirections and so much more.
Pricing: Free plan with all basic tools, so users can do basic SEO for their WordPress blog freely.
Rank Math is a Search Engine Optimization plugin for WordPress so it is highly helpful in optimizing the content with built-in suggestions based on widely-accepted best practices and this site is easier than other SEO sites.
Pricing: Free plan with basic features
Check bot is a powerful website testing tool that tells you how to improve the SEO, page speed, and security of your website. So optimizing the blog for SEO is made simple.
PAGE SPEED TESTS: Minification, network compression, resource caching, render blocking or duplicate CSS/JavaScript, excessive inlining of CSS/JavaScript, redirecting URLs & redirect chains and it has many more features than other SEO sites.
Pricing: 14 days free trial
The Screaming Frog SEO Spider is a website crawler that helps you improve onsite SEO, by extracting data & auditing for common SEO issues because web crawlers are important for website indexing.
Pricing: Free plan with basic features
SEO Minion is a free Chrome extension and Firefox add-on that helps SEOs with their daily SEO tasks and it is effective than other SEO extensions. It has a bunch of useful features mentioned below. On-Page SEO Analysis, View all links on the webpage, Check the webpage for broken links so SEO is
Pricing: All features are free
Google Chrome's Developer Tools is a great tool for troubleshooting, improving network performance, seeing your site on different screen sizes and resolutions, and getting information on where your site needs improvement so it is best for digital marketers and developers. There are a lot of features and you can add even more through extensions.
Pricing: Free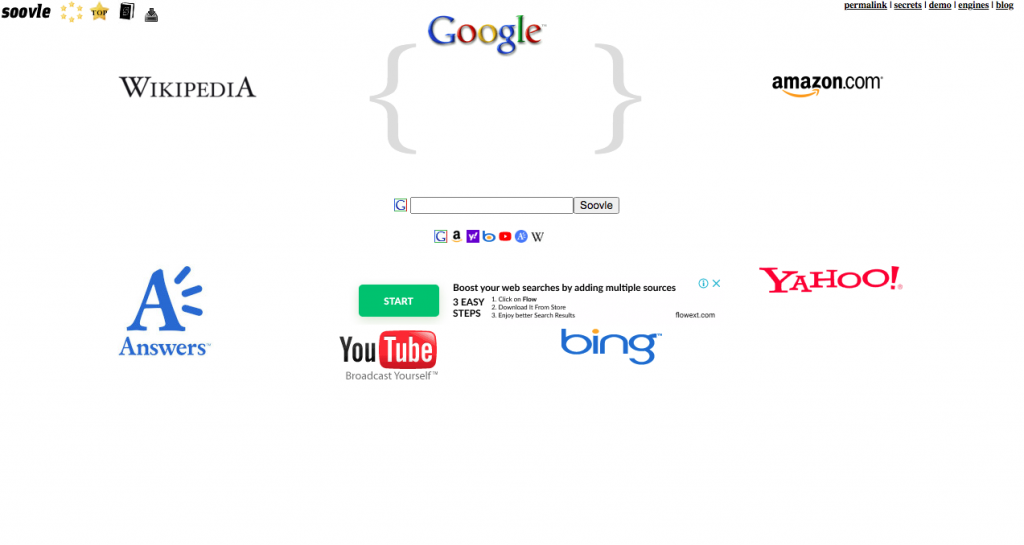 Soovle is a customizable engine that unites the suggestion services from all the major providers in one place: Google, Bing, Amazon, Answers.com, Yahoo, Wikipedia, Youtube so it is best to get all search suggestions. I found the tool to be a major help for search and content creation inspiration.
Pricing: free
Yoast SEO is one of the best WordPress SEO plugins on the market and offers a comprehensive set of features to optimize your website. So optimizing the website for SEO is easy and it is better than other SEO plugins.
Pricing: Full free version with basic features and its pricing is also better than other plugins
It is the best SEO tool because it has a domain authority checker, backlink checker, keyword tool and rank checker. This site is effective than other site sites because it analyses the website quickly.
Pricing: Free
Google Analytics is a simple, easy-to-use tool that helps website owners measure how users interact with website content and it is a google product that is better than other analytics tools.
Pricing: Free
SEOquake is a free plugin that provides you with key SEO metrics, along with other useful tools such as SEO Audit and many others, so all key metrics is available in a single plugin.
Pricing: Full Free Plugin
The Serpstat is an all-in-one SEO platform that provides more than 20 tools: Competitor Analysis, Keyword Research, Backlink Analysis, Site Audit and Rank Tracker, and many more. Serpstat is the fastest-growing SEO tool on the market that provides comprehensive search analytics data to more than 300,000 users.
Pricing: Free demo available
Inbound Marketing
This is a cloud-based CRM designed to help align sales and marketing teams, foster sales enablement, boost ROI and optimize your inbound marketing strategy so you can generate more, qualified leads. HubSpot is a software platform designed to help your company market and sell more effectively.
Pricing: Free Demo
VWO enables growing businesses to conduct visitor research, run experiments, personalize experiences, and re-engage it, so users can get deep insights about their visitors.
Pricing: Free Trial
Hubspot CRM is best for sales and marketing teams because it can allow access to up to 100k contacts and provides a customizable dashboard, so teams can easily contact their customers and convert them into leads.
Pricing: Free
Slack is a messaging app for businesses that connects people to the information they need. By bringing people together to work as one unified team, Slack transforms the way organizations communicate.
Pricing: Free
UberConference by Dialpad is a reservation-less conference calling service that makes it simple to host meetings anytime you need so it is best for Inbound Marketing. Meeting hosts can manage calls online, dial out to add callers after the meeting has started, and record meetings for later playback.
Pricing: Free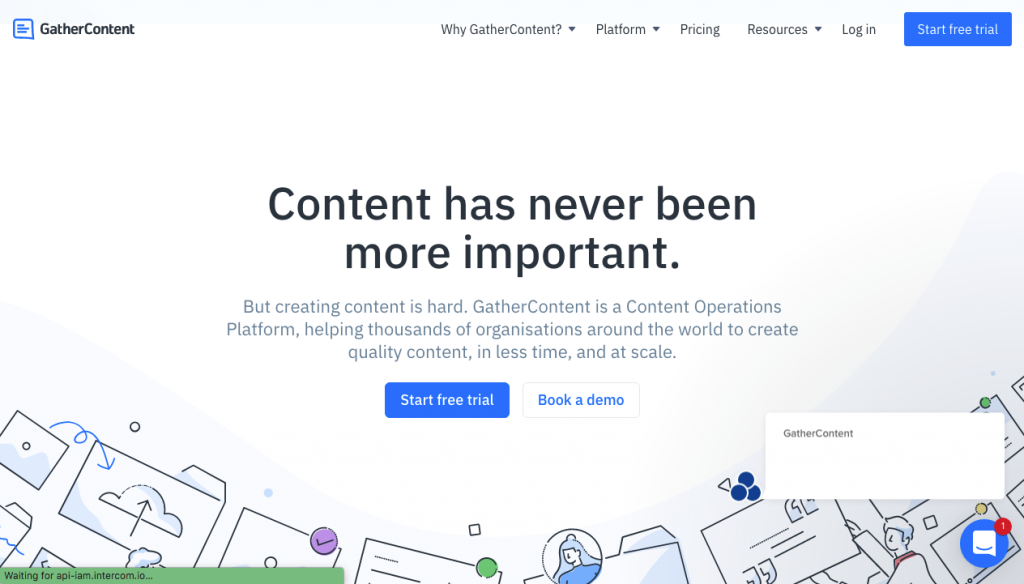 GatherContent is a Content Operations Platform that helps teams produce effective content, at scale. Planning, organizing, and managing content across multiple systems with 100's stakeholders is chaotic.
Pricing: Free Trial
Jotform enables you to create online forms, collect responses directly in your email, and create fillable PDF forms. You can put together all types of forms, including Registration Forms.
Pricing: Free
Hotjar is a powerful tool that reveals the online behaviour and voice of your users. By combining both Analysis and Feedback tools, Hotjar gives you the big picture of how to improve your site's user experience and performance/conversion rates.
Pricing: Free
Unbounce is a drag-and-drop builder that lets you create and publish your landing pages, without needing a developer to code 'em. It's an easier and faster way to get more conversions from your traffic.
Pricing: Free Trial
Ahrefs is a well-known toolset for backlinks and SEO analysis. Site Audit tool will analyze your website for common SEO issues & monitor your SEO health over time; – Alerts will keep you notified of new & lost backlinks, web mentions, and keywords rankings.
Pricing: 7-Day Free Trial
Buffer is an intuitive, streamlined social media management platform trusted by brands, businesses, agencies, and individuals to help drive meaningful engagement and results on social media
Pricing: Free trial with limited features
Sumo is a powerful tool that helps e-commerce businesses in growing their email lists, increasing conversions, and generating more sales. With Sumo Shortcuts, e-commerce store owners can set and forget proven marketing strategies in three minutes or less.
Pricing: Free plan with limited features
Start A Fire is an online platform that enables its users to promote their social image and content.
Pricing: Free Trial
Drift is a Revenue Acceleration platform that uses Conversational Marketing and Conversational Sales to help companies grow revenue.
Pricing: Free Demo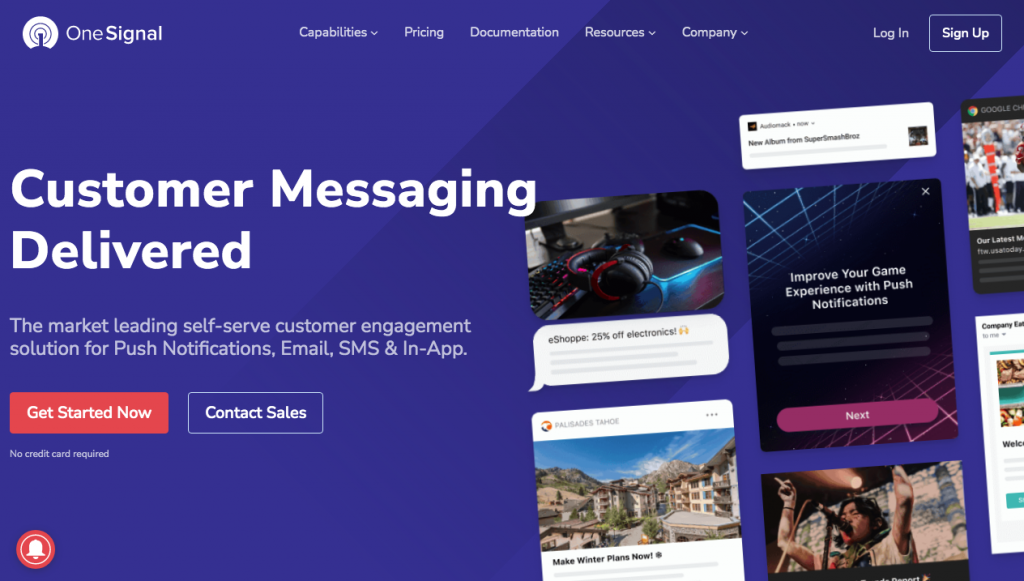 OneSignal is a service that enables push notifications, abstracting details such as the platform the device is running on. With the OneSignal plugin, OutSystems applications can send and receive push notifications. The image below shows a push notification in an Android smartphone.
Pricing: Free plan with all basic features
Wistia is the video platform of choice for businesses both small and large.
Pricing: Free Plan
Mailchimp Marketing is an all-in-one marketing platform that specializes in bulk email. You can also create certain types of transactional messages in Mailchimp Marketing, like order notifications. Mailchimp Transactional is Mailchimp's dedicated transactional email service.
Pricing: Free
Conclusion
In this post, we have seen 60+ Free Digital Marketing Tools. Digital Marketing tools are essential for successful digital marketing. So if you are a new digital marketer and want to know the key metrics of SEO explore the above tools and If you like this, share this with your friends and follow the PublishSquare blog.
Further reading: