Have you ever sent a wrong snap to the wrong person? And now you want to delete the snap? Don't worry you're definitely not a first, we've all been there and we've all done that.
Luckily for you, we're going to get you out of that extremely awkward situation and save you the embarrassing conversation.
In 2018, Snapchat officially made a couple of changes and updated its application that fortunately allowed its users to delete snaps and texts after they have been sent.
Read ahead to know-how.
Go to your Snapchat account from here!
How to delete a snap after it has been sent?
If you ever find yourself in a situation where you've sent a questionable snap or text to the wrong person, just take a deep breath and follow the steps below.
1. Click on the person's name in Snapchat who you've sent the text/snap, to open the chat
2. Next you need to find the snap or text that you want to be deleted from their chatbox
3. Give it a long press to enable a mini pop-up and select the "Delete" option from that pop-up that appeared
4. Once you do that your snap or text gets deleted and the chat will show a message that reads: "You deleted a chat"
This ("You deleted a chat") is visible to both you (the sender) and the receiver.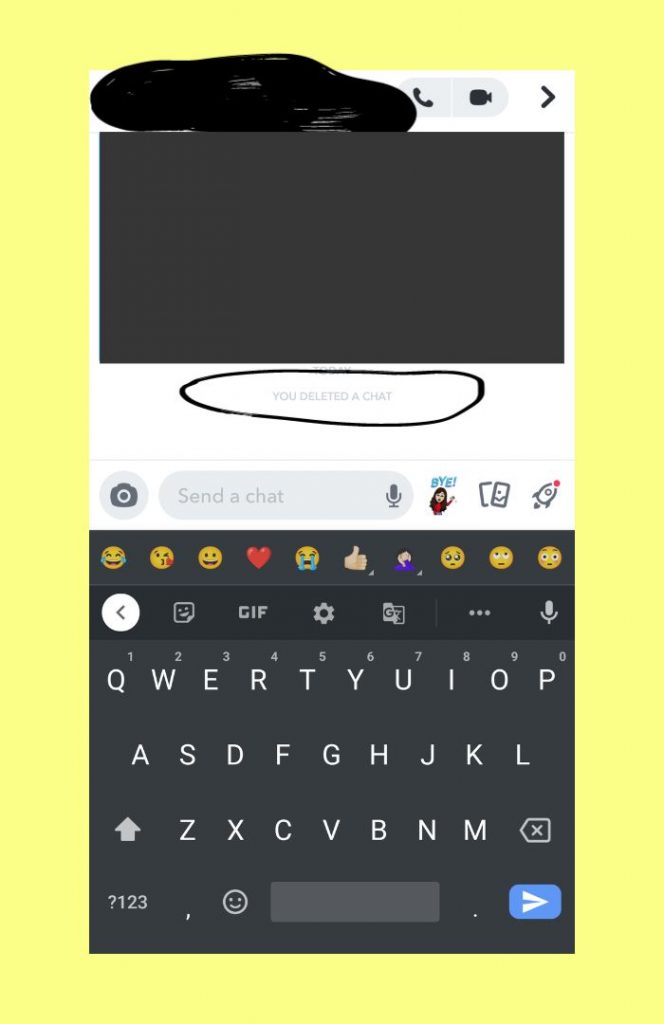 Keep in mind that if the snap status shows "Delivered", it means that the receiver hasn't opened the snap yet.
And you still have a good chance of deleting it before they view the snap.
But if the snap status shows "Opened", then it is too late to delete. And even if you do, it won't really make a difference as they've already seen what you've sent. So, the sooner you notice and delete the better for you and the receiver!
Conclusion
Snapchat is an exceptionally well-known, unique, and convenient way to connect with friends and family. It's great to click clever and funny pictures with your pals. But it can be a little tricky if you send your "snaps" to the wrong contact.
But delectably Snapchat came to our rescue in 2018 and updated the application in a way where we can delete impulsive snaps that we send out. Earlier there was no such option to delete snaps that were accidentally sent.