WeWork Alternatives – WeWork is a network of coworking spaces spread across the world where businesses and individuals can develop together.
In 2010, Miguel McKelvey, Rebekah Neumann, and Adam Neumann founded WeWork.
Its headquarters offices are in New York.
Moreover, they make buildings into dynamic spaces for inspiration, concentration, and connection.
Large businesses are also clients of the corporation.
The company rents out space to small businesses and entrepreneurs by renting it from landowners in urban areas, remodeling it into a coworking space with workstations and private offices, and then renting it back to the landowners.
With more than 580 locations across 100 cities and more than 2000 employees, WeWork has rapidly grown to become one of the largest coworking providers in the world.
Also, the company provides a broad range of services to choose from, such as hot desks, dedicated workstations, private office spaces, and custom-built spaces.
WeWork Stats and Facts:
In 2020, 2.2 million individuals were employed in coworking spaces.
WeWork had fired a total of 2650 workers by the year 2020.
In 2020, WeWork reduced its spending to $482 million.
In 2021, WeWork intends to open 60 more sites.
The 2020 office renovation budget for WeWork was roughly $20 million.
Service Store:
The WeWork Services Store is yet another shop for tools and services that make members' operations run more effectively.
Also, you can benefit from lower prices on things like accounting software, productivity tools, and health insurance when your staff joins WeWork.
Although the corporation has significantly altered the workplace market and improved many communities, it has a number of challengers.
Now let us have a look at the WeWork Alternatives:
#1 Regus
Regus IWG plc, formerly, has aided more than 2.5 million individuals and enterprises since 1989.
Then the founder of this company is Mark Dixon. Its headquarter is in Saint Helier, Jersey.
With more than 3,000 locations worldwide, Regus is the leading provider of flexible space in the world.
Companies of all sizes, they generate financial, strategic, and social benefits.
Regus, like WeWork, provides adaptable business solutions for all sizes of companies. The cost of membership varies depending on the location, private space, and other benefits.
#2 Talent Garden (TAG)
Talent Garden is a beautifully constructed coworking space devoted to encouraging innovation.
In Europe, this was launched in 2011 and serves as a good lounge for anyone looking for a private workstation or office space.
Its headquarter is in Milan, Italy.
Within its network of campuses spread throughout Europe, Talent Garden accommodates a community of more than 4,500 innovators.
The campuses are open around-the-clock as well as furnished with workstations, offices, conference rooms, event spaces, and more to provide professionals with a physical location to grow and succeed.
Also, the business has a network of 21 campuses spread over 8 nations (Austria, Denmark, Ireland, Italy, Lithuania, Romania, Spain, and France).
#3 Alley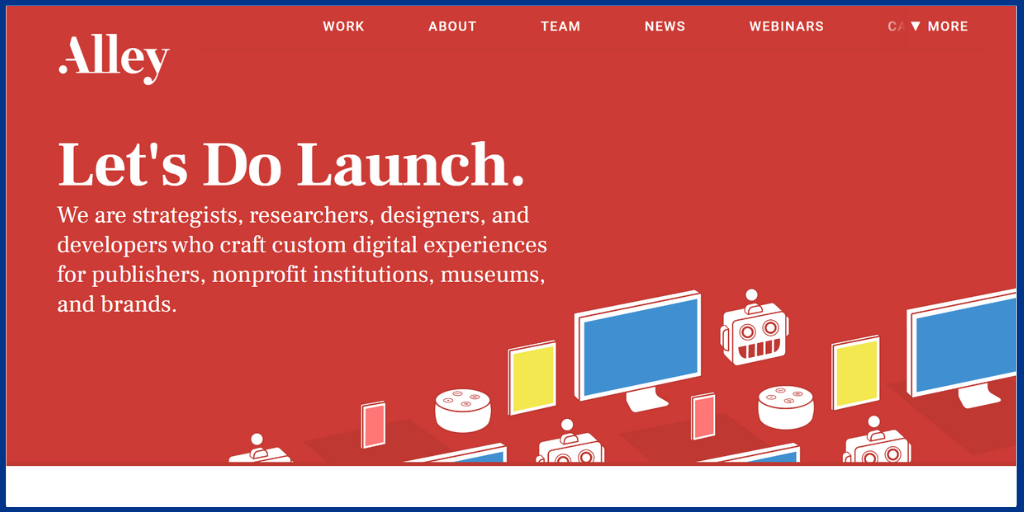 Alley is a coworking space in New York City, located in the United States. It is one of the main WeWork Alternatives.
Nsi Obotetukudo, Jonathan Enge, and Jason Saltzman founded this company.
Its principal customers include small businesses, start-ups, entrepreneurs, and people who need a workspace away from home.
Alley owns a number of branded workspaces since Verizon supports it.
As of right now, the business has established two Verizon-branded stores, one in Boston and one in Washington.
Currently, Alley has over 800 members and is the destination for over 110 new enterprises.
#4 Impact Hub
Impact Hub is a co-working space business founded in the UK in 2005.
This is also one of the best WeWork Alternatives.
It is a pioneer in creating startup programs, entrepreneurial facilities and communities, and networking events across the globe.
Moreover, they work with potential owners who are interested in building an impact center as a coworking organization.
It introduces these startup entrepreneurs to various Impact Hubs and guides them through the establishment of a new Impact Hub.
Additionally, they have a large community of more than 16,000 members from a variety of backgrounds, 67% of whom created their own businesses.
#5 Industrious
Industrious has offered teams of different sizes and stages flexible shared workplace options and canvas.
This company was launched on 2013.
Industrious was founded by Justin Stewart and Jamie Hodari. To grow using a debt-free business strategy, Industrious exploits landlord relationships.
Also, the company is proud of its "grown-up" coworking style. Luxury offices, centralized cafes, and a wealth of amenities are all part of its floorplan, which reflects this.
Over the past three years, it has grown income by 150% yearly, overtaking other top coworking companies.
#6 Servcorp
Servcorp is an international provider of full-service office solutions, including real and virtual offices, conference rooms, and coworking spaces.
The best office space services have been available since 1978.
Though by offering reasonable packages, the organization is developing an entrepreneurial spirit and mindset throughout the neighborhood.
The company is growing and has operations in 54 cities, 23 countries, and more than 160 stores worldwide.
#7 Venture X
Venture X takes pride in running expert coworking facilities without taking short measures.
It provides high-end, flexible, rentable coworking space that is stylish.
Venture X is one of the franchises owned by the family-run United Franchise Group.
Along with its coworking franchise, Venture X, it has successfully run Sign A Rama, Embroidme, and J.S.
For your business, Venture X can create the ideal virtual office.
They might assist you in enhancing your professional image by giving your virtual business a physical location.
#8 Workafella
Workafella Coworking spaces are available 24 hours a day, 7 days a week.
Their high-energy workspaces are designed to encourage original thought and increase your progress through teamwork so you may rise above the competition.
Workafella workspaces encourage employees to be their most practical and productive selves.
A thriving colleague community occurs in their coworking spaces.
The local community events foster deep connections and benefit your company.
#9 Pacific Workplace
A Pacific Workplace member provides coworking memberships, digital workspaces, customized office spaces, and conference rooms.
In 2004, PBC Management LLC was formed.
They also provide remote workers productivity options like digital mail services and live phone answering that combine coworking with working from home.
In the San Francisco Bay Area, there are 18 of its sites. For every price range, they offer bundles.
Under the CloudVO brand, it has built a network of more than 650 locations around the world and operates under the Pac brand in 20 locations.
#10 Intelligent Office
Intelligent Office is the best strategy for modern companies to compete in the marketplace today.
Moreover, it provides comforts like a permanent operator and other support functions that are especially appealing to small firms and independent contractors.
The additional services that Intelligent Office offers, such as accounting, economic growth, and planning, make it an appealing option for small enterprises that require adaptable conditions for workers and technical management.
Contrary to WeWork, Intelligent Offices' virtual services and virtual assistants are capable of handling insurance and scheduling issues for healthcare practitioners.
Conclusion:
These WeWork alternatives gives you the inside knowledge of this cutting-edge business.
So These businesses and co-working spaces are expanding quickly every day and have a significant global presence.
This platform offers all business owners and other professionals the proper guidance and information.
If you like this blog, share it with your friends. Follow PublishSquare to get more updates on blogs like this.
Further Readings: