Smitten by wanderlust? Want to see the world? Family, Friends with all wrapped up plans ready to get set go around enjoying a whole heart out. NO! have a Wait, can you just roam around touring the world, the answer is a "BIG NO".
Don't panic you can have the same feeling of oneness may it be with your professional or personal life. Kudos to the background features of Zoom call, where you can set your favourite holiday destination zoom backgrounds choosing from a vast range of pictorial galleries may it be the snowy mountains, scraping desert safaris, riverbeds, decked up islands and the lists would be just never-ending, and just with a click get on the tracks to the vacay mode with far off friends, colleagues, or relatives.
This article depicts and suggests the 30 best holiday destination zoom backgrounds ideas to be featured on your call backgrounds.
# The overview of 30 best holiday destination for you to enjoy virtually:
#1. Swiss Alps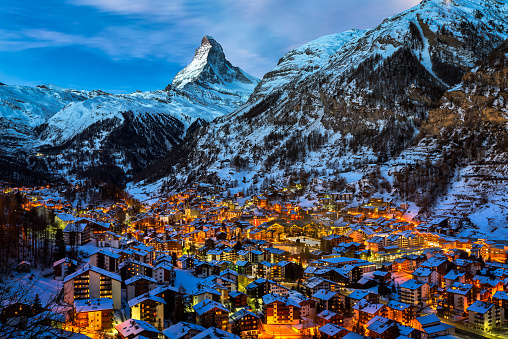 Switzerland is one of the most favourite countries in Europe. From mighty mountains, charming old towns, fancy cities, to scenic train rides, Swiss landscapes will melt your heart (like their cheese – YUM!)
If you are planning to treat yourself, and want to splurge, there is no place better than Switzerland – from lakeside or mountain views, to horse carriage rides and scenic trains – plunging deep to the natural beauty of the Alps with greenery all around.
In conclusion, it is a peaceful holiday destination to scrape out all your problems, taking a preview to set the zoom background further reliving it with the blink of an eye!
To explore more visit: https://www.myswitzerland.com/
#2. Mount Fuji
The perfect conical snow-capped beauty! Every bit as picturesque as described by so many poets and artists, Mount Fuji has rightfully been featured in Japanese literature through the ages and most importantly it is better than other Holiday Background Zoom Destinations.
It is also one of its three holy mountains along with Mount Tate and Mount Haku. Japan is called the "Land of The Rising Sun" so it's only natural that the sunrise from Mount Fuji is believed to be one of the most breathtaking and a lot of hikers armed with their hiking sticks and headlamps climb the final track at night so they can reach the summit in time to see the sunrise.
Moreover, watching the sun peep over a blanket of clouds is the stuff magic is made, don't stress, setting up a zoom background of it is just perfect to enthral your adventurous treks setting it as background.
To explore more visit: https://www.planetware.com/
#3. Cape Town
Cape Town is a traveller's dream. Having travelled all around the world, it is without hesitation one can say that Cape Town is the world's most naturally beautiful city. The contrast between the mountains, ocean, and beach is unlike anything else to be seen. Moreover, Robben Island is where Nelson Mandela was famously imprisoned for 27 years of his life also the Table Mountain is perhaps Cape Town's most well-known attraction and is one of the seven natural wonders of the world.
Famous for its impossibly flat "table-like" peak you can have a mystic background in the frames of your calls as a holiday destination zoom backgrounds.
To explore more visit: https://www.capetown.travel
#4. Ladakh
A trip to Ladakh is a long-awaited one further Bollywood movies only do add fuel to the fire through enchanting scenes – a trip that gives memories worth a lifetime, a trip that permanently inscribes startling sights of this captivating place in mind!. One must say that even the road leading to Ladakh has its appeal, and the very first glimpse of snow-laden heaven brings a twinkle to your eyes!
Just imagine looking down on a silent, placid, greenish-blue lake – beautiful, isn't it? Or imagine the sight of magnificent mountains greeting you – a welcome never to be forgotten. Most Importantly, there's nothing more magical than nature's handiwork in Ladakh, these holiday destination zoom backgrounds have their satisfaction.
To explore more visit: https://ladakh.nic.in/
#5.The Maldives
Picture this- swaying palm trees on golden beaches, crystal clear water shimmering with colourful corals, lazy afternoons on a hammock, and evenings spent drinking Pina Coladas on the beach.
If this sounds like one of the ideal holiday destination zoom backgrounds to have, so the Maldives is the perfect getaway for you. With its sparkling white sands, endless expanse of turquoise ocean waters, vibrant coral reefs, and sheltered lagoons, Maldives is the epitome of natural beauty than any beach style holiday destination zoom backgrounds.
Add to the mix an interesting blend of adventures activities, a rendezvous with the colourful underwater world, and some of the world's most pristine beaches, and you have the perfect seaside getaway.
In Conclusion, The cherry on the cake is the diverse milieu of holiday resorts on this island country, catering to every kind of traveller.
To explore more visit: https://visitmaldives.com/
#6. Bali and Gilli Islands
Bali is a favourite destination for many people around the world and it's easy to see why! From its list of unending idyllic beaches, captivating spiritual energy, terraced rice fields, and exotic sunsets. Most Importantly, there is so much to see and experience on this magnificent island paradise!
Going to Bali feels like going on a never-ending adventure – there is an activity to suit every soul thus maintaining their uniquely Balinese beauty and charm, apart from Gillis situated just off the coast of Lombok in Indonesia, the Gilis are a hugely popular island destination for those visiting Indonesia the three main islands when talking about the Gilis: Gili Air, Gili Meno, and Gili Trawangan offering incredible diving, stunning beaches, and so there are plenty of opportunities for rest meanwhile letting you have a peaceful background.
To explore more visit: https://www.holidify.com/
#7. Fiji
Fiji is a collection of volcanic islands spanning 1,600 kilometres in the South Pacific Ocean. There are two main islands, Viti Levu and Vanua Levu, and nearly 900 smaller islands and inlets. So, If you're looking for privacy chances it would be the desired background.
To explore more visit: https://www.fiji.travel/
#8. Hawaii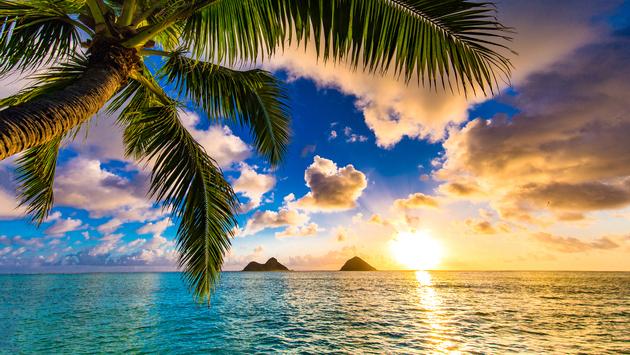 Who doesn't want to go to Hawaii? Tropical weather, swimming with manta rays, active volcanoes, lush forests and teaming waterfalls, cocktails by a stunning beach to the tune of a ukulele make Hawaii better than other Holiday Destinations and Most Importantly, its spectacular setting sun, "Take me there now", is next striking back to the minds, each of us, awaiting just to surf out in the mid of blue hues hence, enjoying a Hawaiian background.
To explore more visit: https://www.gohawaii.com/
#9. Srinagar
Srinagar, arguably a city that embodies romance and beauty is the summer capital of Jammu and Kashmir; perfectly placed in the centre of the Kashmir Valley. Srinagar leans 'the city of wealth & abundance' include it in the background to feel it.
Situated on the banks of the river Jhelum, Srinagar is surrounded by beautiful lakes like Dal, Nagin, and Anchar, whose glittering waters reflecting the rays of the sun is a sight to behold.
So, Its vividly vibrant & beautiful houseboats sailing along the scenic Dal Lake against the backdrop of the majestic Himalayan snow-clad mountains make Srinagar's places a dream holiday destination zoom backgrounds for every traveller.
To explore more visit: https://www.tripadvisor.in/
#10. Moscow
"A riddle wrapped in a mystery inside an enigma", Russia is a mystery indeed; a conundrum of sorts. So It's perhaps this quality of being mysterious that intrigues people from all over the world to visit the largest country in the world. In Conclusion Moscow, the enchanting capital of Russia will simply just make you charmed.
To explore more visit: https://www.mos.ru/en/
#11. The Galapagos Island
While other destinations are pretty easy to figure out, Galapagos is a little more difficult to navigate than other destinations because it has an extra transit visa, a park entrance fee, travelling to remote islands, and many other hurdles, with sea lions lounging in the sand, turtles nesting close to the water, and marine iguanas wandering around the islands, saying Galapagos is very different from other beach destinations because it is an understatement representing a complete wild background.
So, To explore more visit: https://whc.unesco.org/
#12. Angkor wat Temple
Angkor Wat is an ancient city in Cambodia that was the centre of the Khmer empire that once ruled most of Southeast Asia, so if you are an ancient places lover, this place is best for you.
This civilization went extinct, but not before building amazing temples and buildings that were reclaimed by the jungle for hundreds of years. Though this place is always packed with tourists, the area and ruins are still breathtaking to see.
In Conclusion, the most popular temples are Angkor Wat, Bayon, Ta Phrom, and Angkor Thom. Thus serving a layout of ancient backgrounds.
To explore more visit: https://whc.unesco.org/
#13. The Pyramids and Sphinx of Giza
The Great Pyramid in Giza is the oldest structure in existence giving a mummy vibe for holiday destination zoom backgrounds, so even using modern technology, it can't be duplicated today. So It is the sole remaining structure of the 7 Wonders of the World, built in the exact centre of the Earth's landmass facing true North.
To explore more visit: https://www.britannica.com/
#14. Machu Pichu
The wonderful ruins of Machu Picchu are one of the best shows and attractions in Peru. So there is no denying that this complex surrounded by peaks and mountains is one of the most incredible views to appreciate. Not for nothing was it classified as one of the seven wonders of the modern world. And we know that words and photos cannot always sum up this incredible site.
Every professional or amateur traveller has always wanted to set foot in the renowned Machu Picchu, and how not to do it? With the most outstanding views of background that of a lost city of the Incas.
To explore more visit: https://whc.unesco.org/
#15. Petra
The Petra is a massive site that stretches over 60 square kilometres basically a historical holiday destination. It's going to take some time to get from each of the main sites. The Rose City of Petra is a wonderland of an ancient civilization.
Carved into the rock face by the nomadic Bedouin tribe, so it remained hidden from the West until 1812. Today, it's a UNESCO World Heritage Site and one of the new Seven Wonders of the Modern World. With so much history and architectural wonders, Petra deserves a spot on any Jordan itinerary.
To explore more visit: https://whc.unesco.org/
#16. Chichen Itza
Travellers who chose not to go to the Chichen Itza ruins will undoubtedly have a wonderful vacation on the powdery beaches of the Mayan Riviera.
As one of the New Seven Wonders of the World, Chichen Itza deserves its place alongside Machu Picchu and the Great Wall of China as an exemplary archaeological marvel, in conclusion, it's one of the most popular tourist destinations in Mexico.
To explore more visit: https://www.britannica.com/
#17. Beijing
Beijing, the capital of China, the glitzy and glamorous metropolis and the country's biggest city and a global financial hub. So It's a fascinating city with a vibrant mix of history and modern-day luxuries that in and of itself will shock and inspire the everyday traveller before the Great wall of China.
To explore more visit: https://www.planetware.com/tourist-attractions-/
#18. The Terracotta Army
China's first emperor spent much of his life searching for immortality and built himself a tomb complex that encompassed 20 square miles. Construction of the tomb began when the future Emperor took power at the age of 13. As part, more than 7 lakh labourers constructed a life-size terra cotta army and tomb complex. The army took an estimated 40 years to finish.
The clay soldiers remained untouched for more than 2000 years, until 1974 when they were unearthed by Chinese farmers. Experts estimate there are more than 8,000 soldiers, 130 chariots, and 670 horses. Recent digs have also uncovered terra cotta acrobats, musicians, and waterfowl. Every soldier is unique, no two are alike and each has unique and realistic features.
To explore more visit: https://www.smithsonianmag.com/
#19. Taj Mahal-The Symbol of Love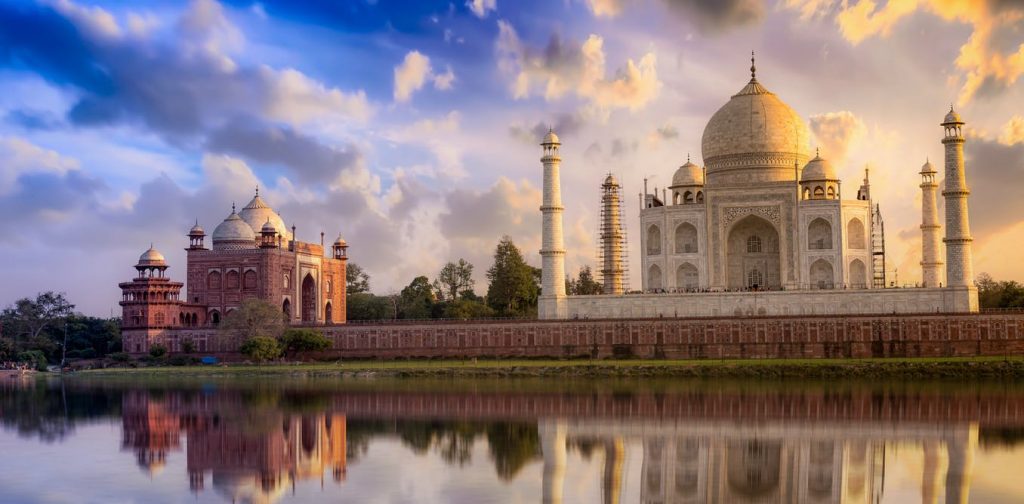 Iconic, beautiful, and jaw-dropping — words can never be enough to describe the beauty of this landmark of eternal love. Taj Mahal in Agra one of the most-admired seven wonders in the world is a classic tale of declaration of love by a Mughal Emperor Shahjahan for his wife, Mumtaz. The artistic masterpiece was built by Shahjahan after the demise of his wife during childbirth, as an apparent token of love in her memory. The mausoleum in Agra, Taj Mahal, is India's most famous monument and a shrine of timeless love.
To explore more visit: https://www.tajmahal.gov.in/
#20. Paris
The French capital is full of iconic sights, but there are some amazing secret spots in Paris too. For hidden gems and insider destinations that locals love, we've delved into the heart of secret Paris. From under-the-radar art studios to unexpected concept stores, quirky parks, and even a vineyard.
To explore more visit: https://www.viator.com/Paris-tourism
#21. London
London is one of the most popular cities in the world. It's home to charming pubs, world-class museums, tons of history, some of the best theatres in the world, a diverse population, incredible food, and wild nightlife. an energetic holiday destination indeed.
To explore more visit: https://www.visitlondon.com/
#22. Rome
Rome is one of the most iconic and most travelled cities in Europe, with a long history to match, a mixture of cultures from around the world, Rome has it all. Wander the cobblestone street with gelato in hand, spend some time people watching from the Spanish Steps, and take in all of the stunning architecture the city has to offer, to be a holiday destination heaven.
To explore more visit: https://www.rome.net/
#23. Tokyo
The Japan Capital, Tokyo is a world unto itself, and it's an absolute must-see for any travel lover. Soak in the traditional Japanese culture, learn about modern life in the city, become a real-life cartoon character and people watch until your head spins. There's no place like Tokyo.
To explore more visit: https://www.gotokyo.org/
#24. Sydney
As the capital of New South Wales, Sydney is the largest city in Australia and is famous for its superb beaches, its vibrant cultural scene, and its cosmopolitan, international population. This beautiful harbour city has a lot to offer budget for travellers.
To explore more visit: https://www.sydney.com/
#25. New York City
From the Empire State Building to the SoHo to The Statue of Liberty to endless brunch spots. New York is a city that truly has it all. If you've never been to the Big Apple, the beauty of the Hudson River that meets the Atlantic Ocean exaggerates the limelight theme a perfect holiday destination. To explore more visit: https://www.nycgo.com/
#26. Niagara Falls
This destination is a bucket-list destination for many travellers Its stunning beauty and accessibility make it a memorable getaway for couples and families alike. Situated at the border of the U.S. and Canada, the falls are only a 30-minute drive north from Buffalo, New York, or about a 90-minute trip from Toronto.
To explore more visit: https://www.niagarafallstourism.com/
#27. The Great Barrier Reef
Do you dream of diving at the Great Barrier Reef in Cairns, Australia? Located in the northern top of Queensland, the Great Barrier Reef is an iconic destination and one of the best places for scuba diving in the world. Australia is globally well-known for its herbal wonders, wide-open spaces, beaches, deserts, "The Bush", and "The Outback", a well-urbanized country.
To explore more visit: https://whc.unesco.org/
#28. Dubai
Dubai is unlike anywhere else on the planet. With its bold architecture and audacious style, the United Arab Emirates' largest city is a distinct fusion of its Bedouin heritage and an ultramodern style all its own. So It doesn't just live up to its reputation; it will completely exceed your expectations as a holiday destination.
To explore more visit: https://www.visitdubai.com/
#29. Jaipur
Jaipur to start your Rajasthan adventure, you're in for a real treat as this is where your journey into India will good! Well, although it's nicknamed the pink city, it isn't really pink. The buildings are actually more of a peach or orange colour but it's beautiful all the same. Jaipur is the capital of Rajasthan and it's a busy, bustling city that is spread out over the old site definitely has more culture and the new provides some of the 21st-century comforts, find your way around across the famous Hawa Mahal.
To explore more visit: https://www.tourism.rajasthan.gov.in/jaipur
#30. Singapore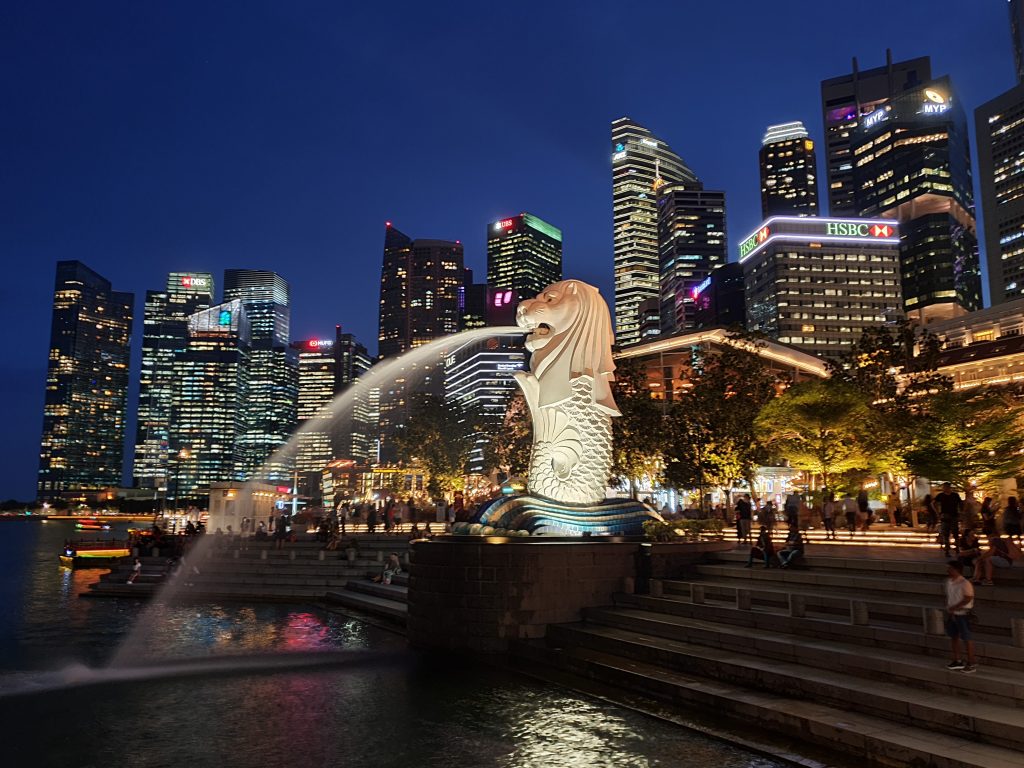 There's no other place like Singapore for being selected as a holiday destination, located just off the southern tip of Malaysia, this vibrant city-state boasts a beautiful blend of Malaysian, Indian, Chinese, Arab, and English cultures – all with its own Singaporean twist. The "Lion City,", is filled with delightful culinary experiences, state-of-the-art accommodations, and exciting nightlife.
To explore more visit: https://www.visitsingapore.com/
An end-note to choose :
Since people went into quarantine, video calls have become our way to communicate with our families, friends, and colleagues. The use of Zoom shot up and many people are using video calls as an opportunity to virtually travel, with holiday-style Zoom backgrounds seeing a huge 99% increase in searches according to Google Trends data.
After a whole lot of analysis on a humongous list of holiday destinations here are the 30 most eye-catching travel places around the globe, simultaneously featuring the unaltered beauty they preserve making all calls you do worth remembrance.
This article prompts out all the dream places with unmatched scenes to live your holidays in unconditioned fun and frolic, a read to this would surely bring out your background of choice subsequently making you have the best of it in each call you make.
Communication and connections before the pandemic had a different scene, but no matter what we can have the same enthusiasm among us with the recently launched feature in zoom calls by setting up backgrounds depending on the moods, togetherness, and activity.
---
Further reading:
60+ Free Digital Marketing Tools
7 Best Fake Email Generator to Hide Your Identity